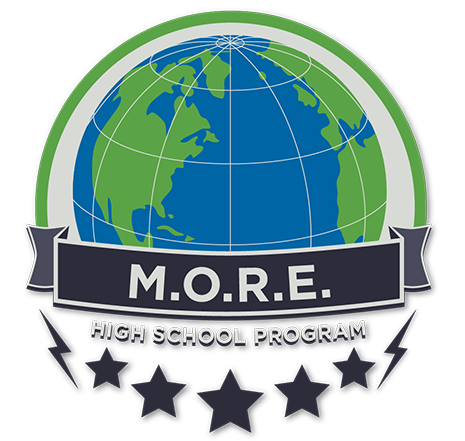 Overview

Get more out of your education! The M.O.R.E. High School Program is designed to educate students and future utility customers in a fun and engaging way. Topics include natural resources, their source, use, and delivery. The M.O.R.E. High School Program demonstrates the manner in which utility systems work and easy ways to become informed consumers.

The M.O.R.E. High School Program provides future ratepayers with the opportunity to explore using energy and water efficiently, and prepares students through in-class education on topics ranging from energy measurement to generation and even career exploration. The program extends from the classroom to the home with a take-home kit full of energy efficiency products and the chance to participate in an in-depth home audit.

Investigate the program website to learn how to install kit items, get savings tips and access program activities and resources. Do you have questions? Check out the Student, Teacher and Parent pages to learn more!