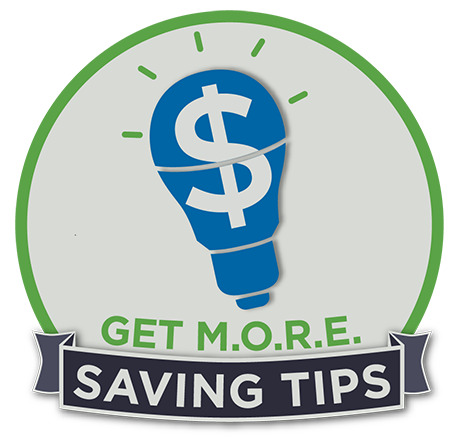 Get M.O.R.E. Savings Tips!
Small Steps Add Up to Big Savings
Your family has taken the first step in saving energy by installing the kit items provided in the M.O.R.E. High School Program Energy Saving Kit. The kit items are meant to help both students and their parents learn how to use energy more efficiently at home, resulting in big savings. Now take that savings even further by putting to use the savings tips below. Learn how you and your family can make a big impact on energy usage! All Savings Tips are derived from ENERGY STAR® and Energy.gov.